Let Our Organic Shopping Guide Help You Become More Informed About Buying Organic Products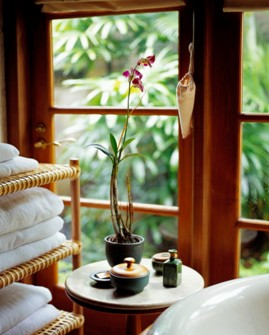 This section offers a guide to organic shopping. Buying and using organic products is one of the simplest ways to make the transition to a natural lifestyle while at the same time supporting sustainable economics and agriculture.
Most of us are aware of the effects that global warming and climate change are having upon our natural environment. Yet many of the products that we use everyday such as personal care products, bedding, and household cleaners are actually filled with ingredients and substances that are harmful and even toxic to both humans and the planet.
However, we can use our power as consumers to choose eco friendly alternatives and make healthier choices for ourselves and our families. By doing this we can detoxify our lives while at the same time reducing the impact that we have upon the planet. We can also help to create a more sustainable economy and make the transition to a cleaner and greener world.
Organic products are becoming increasingly popular as public awareness grows about the toxic and unnatural ingredients found in most conventional products on the market today.
Everything from food and beverages, to supplements, body care and personal care products, household products and cleaners, pet food, flowers, and fiber products such as linens and clothing made from organic cotton, wool, and hemp are available as organic alternatives.
At the same time, there is a lot of consumer misunderstanding about what is and is not organic. In these pages, we will help to clarify this so you will not be misled by false advertising, labeling practices and company greenwashing. Our guide to organic shopping will help you to figure out what you should look for when choosing organic products and what you should avoid.



---
Are you confused about the term "organic"? Check out our list of helpful organic faqs describing what is and is not organic, along with issues surrounding organic certification.


---
Is your organic body care truly organic? Cut through the greenwashing and find out what to look for when shopping for organic personal care products with our handy guide. Learn more here.
---
Review our cosmetic ingredient list and learn about the hazardous chemicals that may be lurking in your skin, body, and personal care products.

What are some of the beneficial ingredients that you should look for when buying organic products? Find out with our organic ingredient list.


---
Find out why using organic cotton is a safer, healthier, and more environmentally friendly alternative to conventional cotton. Click here to learn more.


---
---
Return from Organic Shopping to Green-Organic-World.com's Home Page.