Organic FAQS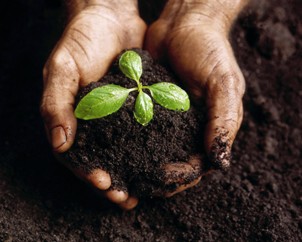 What is Organic? Helpful Organic Faqs:
There is a lot of public confusion surrounding the term "organic". If you are interested in living a healthier and more natural lifestyle, how can you know that the products you are buying are truly organic? The only way to know for sure is to check for organic certification.
What is "Certified Organic"? -- Certified organic refers to agricultural products – such as food, cotton, wool, and herbs --grown and processed in accordance with organic food standards. These standards are then verified by private organizations approved by the USDA.
Certification includes inspection to ensure that organic practices in farming are upheld. Facilities, pest control, ingredient transportation and storage are periodically assessed to make sure that companies selling organic products are adhering to these standards. In the US, by law all products sold as "organic" must be certified and come from growers, processors, and importers who meet these requirements.
What should you look for when buying organic products? -- When shopping for organic products, look for organic certification labels on the packaging. These include:
1. USDA Organic. The USDA's National Organic Program is the most stringent of all the certifying bodies. The USDA also recognizes international certification on imported products as long as there is proof of 3rd party organic certification.

100% certified organic -- means all the ingredients are certified organic (may display USDA label)
95-100% certified organic -- means 95-100% of the product's ingredients are certified organic (may display USDA label)
70% organic -- Means the product is made with some organic ingredients
2. Oregon Tilth Certified Organic (OTCO) An internationally and USDA recognized organic certification organization.

What are some of the other internationally recognized organic certification bodies?
1. Australia -- Australian Certified Organic (ACO) and Biological Farmers of Australia (BFA)

2. Europe -- IFOAM International Federation of Organic Agriculture Movements

3. Quality Assurance International (QAI, Inc.) provides certification in Canada, U.S., Japan and the European Union.
These logos assure consumers that 3rd party certification has taken place in accordance with US and international organic standards. This is really the only way to determine what is organic and what is not organic, and if you are really getting what you are paying for!
What should you be wary of when shopping for and choosing organic products?
Be careful of false labeling and misleading advertising and packaging. Common misleading terms often found on non-organic products:
1. "Organic" – Putting the word organic on a label does NOT necessarily mean that the product is really organic! This is one of the most misleading labeling practices. It still requires certification, so be sure to look for the logos and read the labels! Your "super organic body cream" might not be so super!
2. "Natural"(or "natural flavor")– The word "natural" as used in labeling does not carry any meaning and is not a good indicator of whether or not a product is organic OR environmentally friendly.
This term is essentially meaningless and can be used to describe just about any ingredient, including those derived from petroleum. It does not have to refer to plant based ingredients.
3. "Pure"– Another meaningless term that can be applied to any product or substance.
4. "Hypoallergenic" – This only means that the manufacturer considers the product less likely to cause an allergic reaction in the user. Proof of such a claim is not required.
5. "Unscented" – Implies no fragrance has been added to the product. However, this is not always the case. Fragrance may be present in the product in order to mask the scent of other ingredients.
Hopefully, these organic faqs have helped to clarify the different definitions of what is considered genuinely organic and will help you when shopping for organic products.
Do you have Organic FAQs to ask?
If you have any organic FAQs that you don't see here and would like to have answered, please fill out the form below and we will do our best to get the answer for you. We may even include your question on this page.
---
Click here to return from Organic FAQs to Organic Shopping