Are You Looking For Information About Organic Living?  
Are you looking for organic living resources and solutions to help you create a more harmonious and stress free life?
Would you like to know more about how to live a healthier, more organic lifestyle?
Are you concerned about the planet and where we are headed? Would you like to go green and help stop global warming but don't know where to start?
Are you worried about the toxins and chemicals that we are all exposed to on a daily basis? Are you looking for safer, healthier and more eco-friendly alternatives?
If you are seeking answers to these questions, then you have come to the right place! Green-Organic-World.com is all about organic and green living. Our online resource guide offers you a variety of natural and organic solutions to help you create the life you would like to live – and the planet you would like to live on.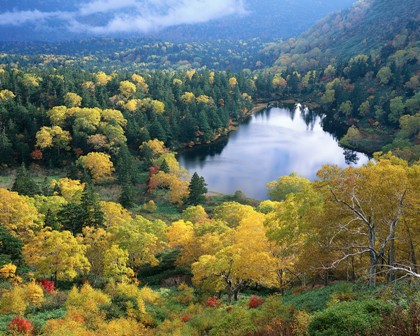 Life in these changing times is challenging. Many of us sense that humanity and our planet as a whole is on the verge of a crisis situation, burdened by senseless violence, environmental pollution in our air, toxins in our water, pesticides on our food, and the threat of global warming.
We hear of rising infertility rates, national epidemics of obesity and autism in our children, extreme weather conditions all around the globe, genetic mutations, an increase in species extinction and the mass disappearance of honeybees. Many of us are stressed out, overworked, rushed, tired, and plagued with chronic health problems.
Unlike previous generations and many indigenous cultures that still exist today, we have lost our sense of connection to each other and to our natural surroundings. Our world, our earth, and our lives are out of balance. Mother Nature is ringing the alarm bells, and we need to listen!
The good news is that there is a solution and an alternative to all this madness – organic living.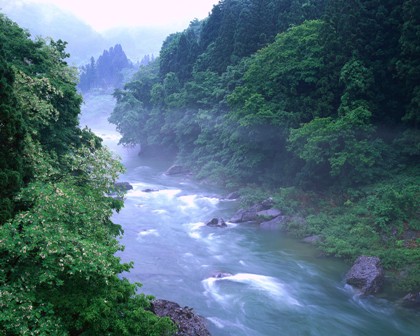 At Green-Organic-World.com, organic living encompasses everything from going green and making choices that reflect eco friendly and sustainable values, to nature conservation, supporting fair trade practices in the marketplace, and using our power as consumers to buy organic products.
It includes the celebration of nature throughout the year with the changing of the seasons. It provides tools for spiritual awareness through yoga and compassionate action. At its core, organic living refers to a deepening awareness of the oneness of all life. It is the realization that we are not separate from each other and our planet, but deeply connected to the entire web of life on a fundamental level.
Here at Green-Organic-World.com you will find a wealth of information to help you live a more natural and organic lifestyle. Find out how you can be a part of the solution...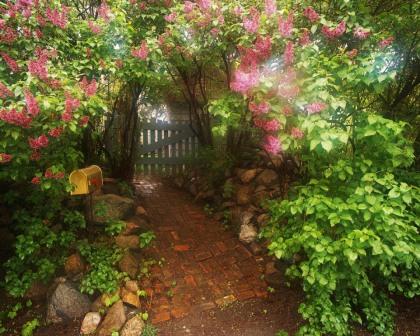 ***************************************************
***************************************************
A blog about living green and going organic. The Organic Living Blog will keep you up-to-date with all additions and changes to the Green-Organic-World.com web site. Subscribe here.

Living the Organic Life Blog

Our OTHER blog offering a more personal perspective on living the organic life on a day to day basis, with news, tips, insights, yummy food explorations, nature adventures, and much more!
Helpful organic faqs describing what is and is not organic, and issues surrounding organic certification.
Ways to go green in your everyday life to help protect the earth and stop global warming.
Organic body care labels can be misleading. Cut through the greenwashing and find out what to look for when shopping for organic personal care products with our handy guide.
Learn about the advantages of natural and organic food and how eating organically can benefit you.
Learn the facts about organic chocolate and why it is a healthier and more sustainable alternative to its conventional counterpart.
Our guide to organic shopping will help you choose genuinely organic products for you and your family.
Read the latest organic news and current environmental news updates online here at Green-Organic-World.com.
Find out about the benefits of the hemp plant and how it can help to create an environmentally sustainable future.
Going green in the Great Lakes and bringing sustainability to the state of Michigan.
Find out about nature conservation issues and how you can help to save and preserve our planet's natural resources.
Explore resources for a more enlightened spirituality and compassionate action.
Find out how celebrating the seasons of the year can help you to reconnect with nature and be a tool for personal and spiritual growth.
Our Green Organic Living newsletter will help you stay up to date with everything going on at Green-Organic-World.com.
How to contact us at Green-Organic-World.com
The privacy policy for Green-Organic-World.com
Green-Organic-World.com Affiliate Disclosure
Would you like to share your knowledge about organic living? Great, find out how you can submit your story or tip here.
Copyright © 2007-2011 Green-Organic-World.com. All Rights Reserved. 
Disclaimer: The content provided on this website 
is for informational purposes only.