Expressing Oneness Through Compassionate Action
Oneness is both an idea and an experience. On a spiritual level, it refers to boundlessness and the state of being where there are no boundaries or limitations.
On another level, it refers to human unity. It is the awareness that we are all connected to each other as human beings. It is the realization that the same divine essence exists in all of us, regardless of the color of our skin, where we live, what we believe, how much money we have or any other external situation. It is recognizing the beauty in our endless diversity, and seeing that ultimately we are one human family sharing one planet.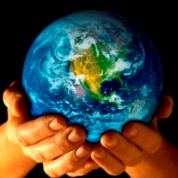 On a practical and worldly level, oneness seeks expression in humanitarianism, community, volunteering and service. It is the act of reaching out to our fellow human beings and recognizing that we are responsible for the kind of world we are living in and the kind of world we want to create. What is inhumane to one person, one group, one family, one country affects all of us – in turn, what is compassionate uplifts, inspires, and elevates all of us as well.
Have YOU Had An Experience of Oneness?
Have you ever had an experience of oneness, a time in your life when you felt a deep sense of community and/or connection with life? Share your personal stories with us and with our readers!
Oneness Stories By Our Visitors
Click on the links below to read inspiring experiences of oneness that other visitors have shared.

A Greater Cause

I have always loved to travel, and spent many years visiting various parts of Mexico, including Puerto Vallarta. On one of my many trips there back in …
One with Nature

A few years ago, I was visiting one of my favorite local parks. It was late summer. I had been taking a long walk, and sat down for awhile to rest on one …
---
Some of Our Favorite Humanitarian Organizations and Volunteer Resources for You to Explore:
1.Global Oneness Project -- An organization which is "…exploring how the radically simple notion of oneness can be lived in our increasingly complex world."
2. www.onepeace.us -- "Our mission is to inspire and motivate people to come together as ONE human family to generate inner peace and create a boundless world landscape of compassion, hope, love and PEACE."
3. SPANCO -- One Michigan woman's mission to help improve the lives of people in Ghana.
4. One Laptop Per Child program -- A beautiful program designed to provide children in the developing world with laptop computers for the purpose of education and global participation.
5. Action For Rural Rejuvenation -- Isha Foundation's initiative to empower the rural people of India.
6. Amnesty International --Organization devoted to upholding human rights throughout the world.


---
"How can you love one and hate the other when the same divine exists in all. As many colors of the rainbow are an outcome of one pure light, the many religions of the world are an expression of one divine source. Religions of the world are not about one man's belief against another. But an opportunity and a possibility for all humans of all hues and colors, of various stages of evolution, understanding, and experience to reach to their common ultimate source." --Sadhguru




---
Click here to return from Oneness to Enlightened Spirituality