The Growing Michigan Organic Market: Going Organic in the Great Lakes State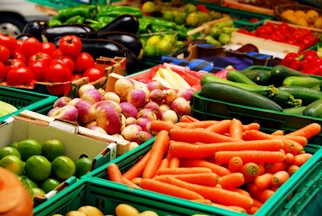 Michigan has a thriving organic industry. Local Michigan organic food and nonfood items are increasingly cropping up in health food and mainstream stores across the state, a sign of the overall growth and interest in organics, and the trend towards living a healthier and more sustainable lifestyle even during these tough economic times.
Agriculture is actually the state's second largest form of commerce, second only to the auto industry. Michigan has 10 million acres of farmland and is the second most agriculturally diverse state in the US! Michigan is also one of the top organic producers in the nation, ranking at number 12 in the entire US, with over 200 certified organic farms operating in the state, according to a MOFFA survey. As more people in Michigan catch on to the appeal of living a more natural and organic lifestyle and demanding higher quality food choices, the organic market in the state of Michigan continues to grow.
Beans and grains make up 80% of Michigan's organic output, including dry beans, soybeans, dry peas and lentils. Michigan is #1 in the US for the production of organic spelt. Vegetables comprise 2% of Michigan organic produce, while fruit, particularly organic apples, make up another 3% of our top organic crops.
There is also an abundance of farmers markets and a variety of organic restaurants to choose from, along with a grassroots urban garden movement that has recently been sprouting up in the city of Detroit.
Why Choose Michigan Organic?
Organic food grown locally is healthier and safer because unlike non-organic foods and products that are imported, there are no pesticides, GMO's, toxic chemicals, hormones, or antibiotics used in its production. (see our organic food section here for more info.)
Locally grown produce is also fresher and higher in nutritional value because it is harvested close to the time of purchase– something which can't happen when buying non-local produce.
Buying Michigan organic food and other products also helps to support the environment. It is vitally important that as a culture, we make the switch to a more sustainable, less wasteful way of living. Organic farming and agriculture can help us to do this by working in cooperation with nature and its processes, rather than attempting to have control over it by polluting it with toxic pesticides, herbicides, and insecticides. It produces better crops and contributes to both environmental and human health.
Additionally, choosing organic products made in Michigan is a way to help support sustainable farming practices in the state as well as improve and support our local economy.
Retail grocery stores and chains often rely on imported organic produce, according to the Michigan Organic Agriculture Report. As consumers, we need to send a message that we want to support our local farmers.
Choosing products organically produced and grown in Michigan will be an impetus to expand and increase the organic food crops produced in our state, particularly those of fruits and vegetables. This in turn will provide shoppers with a wider variety of locally grown organic food choices available in stores throughout the state. At the same time, it will help to support local farmers who want to make the transition to organic fruit and vegetable crops.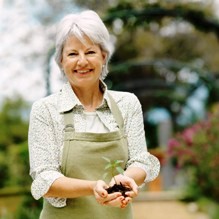 Michigan Organic Farmers Want Your Business!
It is important, as Michigan residents, that we support our local organic farmers by purchasing Michigan organic products whenever possible. According to the Michigan Dept of Agriculture, "Expansion of the organic industry will lead to economic and environmental benefits for all Michigan consumers and producers."
Organic farming and agriculture is the sustainable choice for our future, not only for Michigan, but for the entire country and the world as well. As the organic movement grows and farming becomes decentralized and localized, we can change our method of agriculture from an industrialized one to a model which is more sustainable and fair for all human beings on the planet. Together, we can help bring about change and a shift to a sustainable method of worldwide food production – while at the same time, supporting our local Michigan economy and organic farmers.
Resources:
1. www.michiganorganic.org

2. The Michigan Organic Food and Farm Alliance (MOFFA)

3. Michigan Food and Farming Systems: Organization working for sustainable agriculture practices in Michigan. www.miffs.org

4. The Organic Center at Michigan State University. Perhaps the most comprehensive resource for Michigan organic information: www.michiganorganic.msu.edu

5. Michigan Dept of Agriculture: www.michigan.gov/mda

6. Guide to U-pick farms and farmer's markets in Michigan: www.michiganfarmfun.com





---
Click here to return from Michigan Organic to State of Michigan